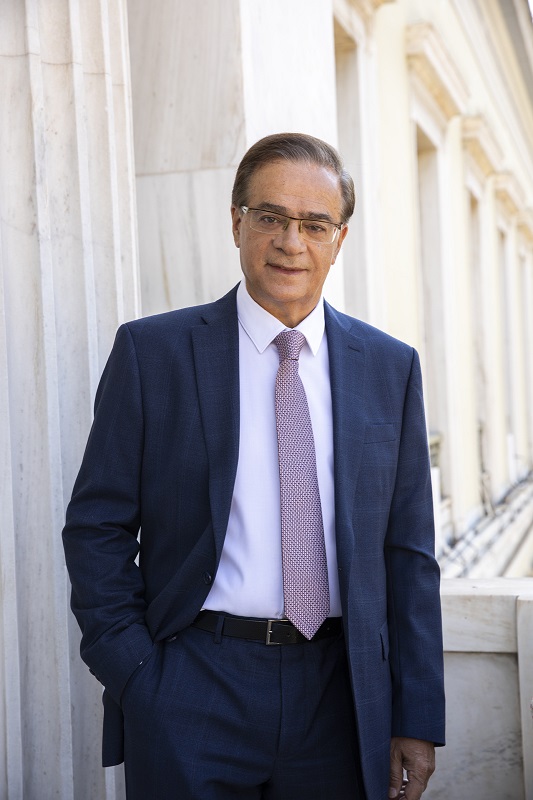 Gikas A. Hardouvelis was born in 1955 in the coastline village of Poulithra, Arcadia, Greece. At the age of 12, as a senior in elementary school, he participated in a county wide student competition in the province of Kynouria and won a full scholarship to attend Anatolia College in Thessaloniki, in its boarding department.
Seven years later, he moved to the United States on a full scholarship, offered by Harvard University. At Harvard, he concurrently earned two degrees: A Bachelor of Arts (Magna cum Laude) and a Master of Science in Applied Mathematics. Subsequently, he moved to California and earned a Ph.D. degree in Economics from U.C. Berkeley.
Professor Hardouvelis has published his work in prestigious and highly ranked international academic journals. His research on the ability of the bond yield curve to predict future economic activity, or on the effects of margin requirements on stock market fluctuations, continues to be followed by academic researchers and global market analysts.
His career as an economist is broad, spanning four distinct areas: Academia in the US and Greece, central banking (the New York Fed and the Bank of Greece), commercial banking in two systemic Greek banks, and government. Before assuming office as Minister of Finance (June 2014 – January 2015), he had already served twice as Director of the Greek Prime Minister's Economic Office. The first time in the period May 2000- March 2004, and the second time, during the deep domestic economic crisis, from November 2011 to May 2012.
Today, Mr. Hardouvelis is the Chairman of the Board of Directors of the National Bank of Greece (NBG), the oldest Greek bank, and since November 2023 the Chairman of the Hellenic Bank Association.  He is also Emeritus Professor of Finance in the Department of Banking and Financial Management of the University of Piraeus in Greece.  He also spends time, offering his advice and services to several non-profit organizations in Greece.
Find below official photos, short Bio, and the most up-to-date version of Prof. Hardouvelis CV.